Hafer Case Customs - Call Hafer First! Guaranteed Products and First Class Service
---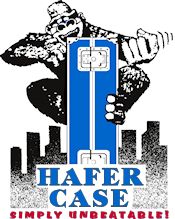 ---
Authorized Dealer For

---
Hafer will design and build the custom case of your dreams.
You can buy 1 or 100!
---

A self-contained portable
beverage and snack bar.

Great for trade shows, exhibitors, mobile catering, event rentals and more.

---
Hafer Case Builds
ATA Spec 300 Cases
---
Hafer Case Products carry
Limited Lifetime Warranties
---
We can re-configure existing cases for new purposes.
---
Expedited Case Repairs for Limited Downtime!
---
Get fast quotes on the custom cases you need.
Hafer craftsmen can design and manufacture cases for virtually any purpose, and for objects of almost any size.
---
Contact Hafer Case for Premium Custom Case Products!
Contact Hafer Case by phone, email, or by filling-in the form below. Hafer Case representatives are happy to answer questions, provide quotes, and take orders. We look forward to discussing your needs and bringing real world solutions to your custom case requirements.
Contact Information
Phones - Ground Mail - Email - Fax
Use the form below to contact Hafer Case or
leave your email address to join our mailing list.

Hafer Case, Inc.


1018 Mulcahy
Rosenberg, TX 77471

Phone: 281.341.5070
Fax: 281.239.7410
Toll Free: 800.990.8860

Email Addresses

Bill Hafer

John Anderson

Billing Questions
---
:: :: :: :: :: :: :: :: ::
:: :: :: :: :: :: :: ::
:: :: :: :: :: :: :: ::
Copyright © 2015 • Hafer Case Manufacturing • All Rights Reserved by Computernix.com • Design and Marketing: Nix