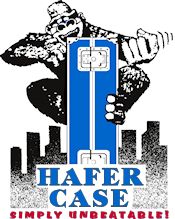 ---
Authorized Dealer For

---
Hafer will design and build the custom case of your dreams.
You can buy 1 or 100!
---

A self-contained portable
beverage and snack bar.

Great for trade shows, exhibitors, mobile catering, event rentals and more.

---
Hafer Case Builds
ATA Spec 300 Cases
---
Hafer Case Products carry
Limited Lifetime Warranties
---
We can re-configure existing cases for new purposes.
---
Expedited Case Repairs for Limited Downtime!
---
Hafer Builds Cases for Athletics Programs
Hafer manufacturers cases for professional, semipro, collegiate, high school and little league teams, for all disciplines of athletics. You can order custom cases for football, soccer, basketball, track and field, baseball, tennis, golf, and virtually all other team and solo sports.
When specially made sports equipment and gear cases are needed, call Hafer Case. Hafer designers and craftsmen have considerable experience in manufacturing wheeled, portable and durable cases, for all athletics applications including trainers cases, trunks, tub cases, lockers, uniforms, sports medicine, and any other imaginable purpose.
This page features photographic examples of cases Hafer has built for athletics programs. Possibilities are unlimited. If you don't see a case that fits your needs in the examples, call today with your ideas and specifications to get a fast quote.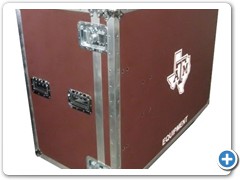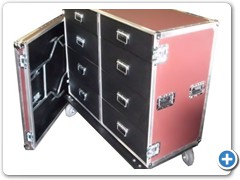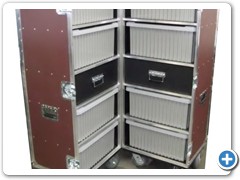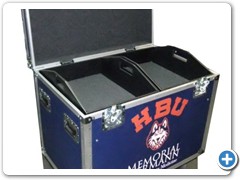 galeria jquery lightboxby VisualLightBox.com v6.0